UPF - Secretariaat
Kamelenspoor 60
3605 EC Maarssen.
Tel: 0346-572989
Tel: 070-3835938
E-mail: info@upf-nederland.nl

---
Citaten
"Een mens begint pas te leven zodra hij voorbij gaat aan zijn eigen beperktheden en zich betrokken gaat voelen bij het wel en wee van de mensheid"
Martin Luther King Jr.
"Ieder mens is geweldig omdat ieder mens kan dienen. U hoeft geen diploma van de universiteit te hebben om te kunnen dienen; u hoeft Plato en Aristoteles niet bestudeerd te hebben om te dienen. U hoeft de relativiteitstheorie van Einstein niet te kennen om anderen te dienen. Alles wat u nodig heeft is een hart vol dankbaarheid"
Martin Luther King Jr.
"Je moet eerst zelf veranderen wil je de verandering in de wereld zien."
Mahatma Gandhi.
"Kunt u zich herinneren hoe theorieën over elektrische stroom en onzichtbare golven bespottelijk werden gemaakt? De kennis over de mens staat nog steeds in de kinderschoenen."
Albert Einstein.
"Er komt geen vrede tussen de volkeren zonder dat er vrede komt tussen de religies."
Hans Kung.
"Zalig zijn de vredestichters want zij zullen Gods kinderen genoemd worden."
Jezus, Mattheus 5:9
"Het eerste wat we moeten doen is Gods rijk in ons zelf zoeken. Daar ligt de vrede. Zodra we de vrede gevonden hebben, hebben we onze steun gevonden en tevens onszelf."
Jnayat Khan.
Indien iemand je een vuistslag geeft, doe dan niet hetzelfde. Ga naar zijn huis en zoen zijn voeten."
Sikhismen, Adi Grant.
"Als je naar God gaat dan vind je vrede in je hart."
Islam, Koran.13.28
"God is vrede, Zijn naam is vrede en alles is samen gebundeld in vrede."
Jodendom,
Zohar, Leviticus 10b
"Door Zijn genade kun je absolute vrede vinden."
Hindoeisme,
Bhagavad Gita 18.61.62

Invitation for the Conference:
"How to Preserve and Develop Co-operation and Peace in Europe"
July 24 2015 from 13.30 till 17.00 hrs in the "Huis van Europa", Korte Vijverberg 5/6, 2513 AB The Hague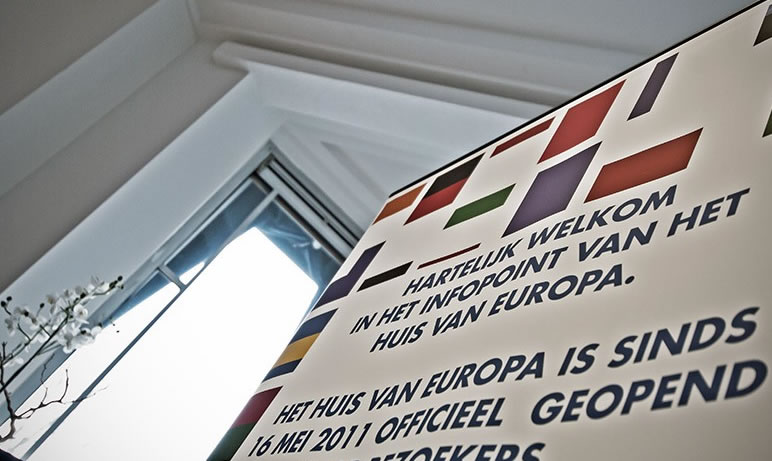 Sincerely we invite you to the above meeting, which will take place in the House of Europe (see: http://www.huisvaneuropa.eu ), Korte Vijverberg 5/6 The Hague. We thank the House of Europe for the provision of the space and hospitality.
Although the European Union not so long ago was awarded the Nobel Peace Prize, the continuation of peace in Europe is not self-evident when looking at the following phenomena: rising nationalism, Russia's agression, the spread of criminal and terrorist networks in Europe, the emergence of China as a superpower (also military), the decline in US influence around Europe and reduced enthusiasm for the EU. Therefore it is important not to lose what has been achieved and to further develop it. With this meeting, we want to contribute to revitalisation of the Road to Peace in Europe and encourage Europe to step up its efforts for peace in the world.
The meeting has an informative character and the program is as follows:
13:30 Reception

13.50 Opening by dr. M.K. Gautam, emeritus professor in cultural anthropology at the University of Leiden

13.55 Short Introduction about the "Huis van Europa"

14.10 Theme: How to Preserve and Develop Co-operation and Peace in Europe?
Speakers who will highlight this theme:
Dr. W. van Eekelen.

Dr. Van Eekelen joined the Netherlands Foreign Service in 1957 and served in New Delhi, London, Accra, Paris and Brussels NATO and became State Secretary for Defence, State Secretary for European Affairs and Minister of Defence. In 1989 he became Secretary General of the Western European Union. Now he is a member of the Netherlands Advisory Commission on European Integration.

Mr. G. Oketa

Mr. G. Oketa is a former Minister of Defence and Deputy Prime Minister of Albania and founder of the New Democratic Spirit Party

Prof. Dr. Mrs. M. Kalsky.

Manuela Kalsky is a theologian and director of the Dominican Study Centre for Theology and Society (DSTS). Since January 1, 2012 she holds the Edward Schillebeeckx Chair for Theology and Society at the Free University in Amsterdam. She leads the Project (New) We: Looking for a New We. How to find social cohesion in the highly individualized and at the same time multicultural as well as multireligious society?

Mr. J. Marion.

Jacques Marion is Secretary General of UPF Europe. For a considerable time he has been working in Russia. He is involved in organizing UPF conferences in Europe and world wide.

Pause

15:40 Discussion, questions and answers following the contributed ideas

16:10 Concluding Remarks

16:15 Closure and some opportunity for informal gathering
In order to prepare the meeting well and because of limited space, we kindly ask you to confirm your attendance by e-mail, fax or phone to Mrs. Elfi Verstraeten, tel. 0346 572 989, fax 084 7428717 or e-mail: elfiverstraeten@gmail.com or info@upf-nederland.nl .
In connection with the limited time and coverage, writing down your input would be very helpful.
For further information about the meeting or how to reach the venue, please contact UPF The Hague, Mrs. Rita Salaris, tel. 070 3835938 / 06 55171320. Looking forward to meet you,
Met vriendelijke groet,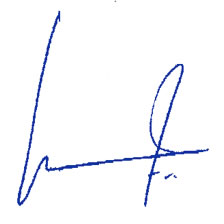 Drs. W.A. Koetsier, Secretaris UPF NL
Tel. 020 6957440 / 06 33913844
Upcoming activities:
August 27, prof. S. Miedema on "Philosophical learning to live together: a task for Schools";
October 15, prof. T. de Wit on "Political and religious dilemmas in our multicultural society"
December 10 about Human Rights.
Additionally expected: Celebration of the International Day of Peace on or near September 21.